Thanks for hopping by!
Our names are Alison and Andrew, we have been keeping Rabbits and Guinea-Pigs for the past 20 years and have plenty of experience in their care and even professionally showed our pets in the past. We both have an agricultural background and take great pride in the care of animals.
We offer many different services for your Rabbits and Guinea-pigs, including the following;
Grooming
Pedicure/nail clipping
Boarding
Friendly and informative advice
Pets for sale
Feel free to call us if you have any questions; 0151 334 0283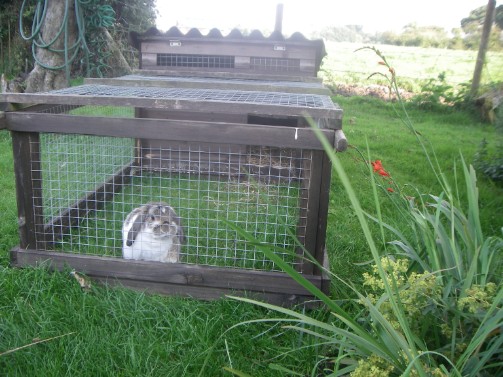 These pictures are of our outdoor hutches which have covers on the runs so the furry holidayers can have a run, even with our british weather.